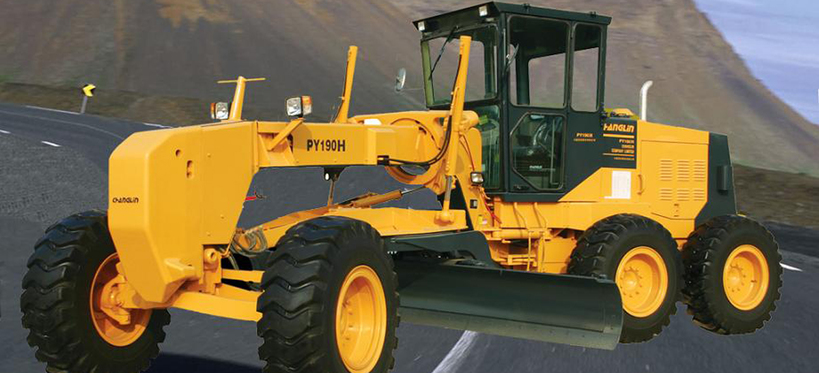 Vijayshree Construction & Equipment
Authorized Dealers for CHANGLIN Construction Company Ltd
M/s.Changlin Constructions Company is one of the largest manufacturers of constructions machineries in the world having big market share Being No 1 in china in loaders. They manufacture 30,000 loaders per year & having Joint Venture collaboration with Komatsu, Hyundai.
Brief Introduction about Changlin Company Limited
Established in 1958, went public in Shanghai Stock Exchange in 1996

China Top Brand; Leader in this line in China

World Top 50 Construction Machinery Manufacturer

Unique China Central Government Undertaking Enterprise in the industry

Joint Venture with Hyundai since 1995

Joint Venture with Komastu since 1995

Cooperating with Dynapac for Compactor

First overseas Joint Venture in Malaysia since 2004

Annual Manufacture capacity over 25000 units
Main Products:
Changlin started our business in Indian from Hyderabad of AP since 2007 as most of road contractors are based there. So far, there are totally 250 units' machines working in AP, Karnataka, Tamil Nadu, Sikkim, Indore, Raipur, Gujarat and etc in India. The main clients for Changlin are: Essar, Ramky Infrastructure, SEW infrastructure, BSCPL, Gayatry, and so on.
Wheel Loader (Rated Capacity 1.5/1.8/3/4/5/6/7.5 ton)

Motor Grader (165/180/190/200/220HP)

Road Roller (12/14/16/18/20/22/26 ton)
Wheel Loader (Rated Capacity 1.5/1.8/3/4/5/6/7.5 ton)
| Wheel Loader | Rated horse power | Operating weight | Standard capacity |
| --- | --- | --- | --- |
| ZL30H | 87kw | 10200kg | 1.7m3 |
| ZL40H | 126kw | 13200kg | 2.3m3 |
| ZL50H | 158kw | 16300kg | 3.0m3 |
| ZL60H | 79kw | 18600kg | 3.5m3 |
| ZL75H | 216kw | 23500kg | 4.2m3 |
Vibratory Roller
| Vibratory Roller | Operating weight: (approx) | Power/Speed |
| --- | --- | --- |
| YZ12H/YZ12HD | 12000kg | 110kw/2200rpm |
| YZ14H/YZ14HD/YZK14HD | 14000kg | 110kw/2200rpm |
Motor grader series
| Motor grader series | ENGINE | POWER/SPEED | BLADE LENGTH |
| --- | --- | --- | --- |
| PY165H | D6114G9B or Cummins 6BTA5 | 123kw/2200rpm | 3660mm |
| PY190H | Cummins 6CTAA8.3-C185(TIRE2) or C6121(CAT license) | 138kw/2200rpm | 4268mm |
| PY220H | C6121(CATlicense) | 162kw/2200rpm | 4320mm |